SOUTHERNBREEZE
---
GOLF TOURS
'Catch a SouthernBreeze!'
© 1999 - 2013

is a division of
Gardner Travel Service, Inc.

---
3 STARS
FOR TEXAS

Golf Tour
S I G N A T U R E
S E R I E S
A Tour of
Texas' Best Links
A 6 Night Package Combining
the Best Golf Resorts in Texas
CLICK HERE
Cool Mountain Breeze!
Three Jewels of
THE SANGRE DE CRISTO
MOUNTAINS
Black Mesa/Paa-Ko Ridge Golf Club/Towa Golf Club

COOL SUMMERTIME ESCAPE!
to some of New Mexico's finest links!
CLICK HERE


P

G

A
---
Spectator

Series
---

Attend these greatest of
Golf Events


with Tickets





Exceptional Opportunities for the Consummate Player
-TEXAS GOLF PACKAGES AND RESORTS

---
HOME TO SOME OF THE FINEST GOLF IN THE NATION!
---
Many PGA tour players make their home in Texas for good reason. Diverse course layouts and favorable weather conditions throughout most of the year allows one to stay on top of their game. It is never difficult to find a quality game in Texas. We have put together some of the best of Texas for your golfing pleasure. Enjoy!
To preview our Texas Golf Packages select any of the programs listed below.
TEE TIMES AVAILABLE FROM 30-90 DAYS FROM PLAY!
"We're the best in Texas in getting advance tee times."
The Westin
La Cantera Resort

---

San Antonio

It didn't take long for this resort to rise to the top- especially when it comes to the two fine course designs of Jay Morrish and Arnold Palmer. This resort also has plenty to do for the non-golfer. Play the Golf Digest top rated course in the state and stay at the Westin La Cantera Resort. Home of the Westin Texas Open this new resort will be amaze all.



Barton Creek Resort

---

Austin

Well known the world over for offering gracious personal attention, four championship golf courses and a lavish European-style spa, Barton Creek has universal appeal to the quality conscious.



Hyatt
Hill Country Resort

---

San Antonio

Hyatt Regency Hill Country Resort... serene beauty and natural charm offers a hospitable Texas air. The Hill Country Golf Club, nestled in San Antonio's Hill Country, meets all the standards of a truly great golf club.
The
Gaylord Texan Resort

---

Grapevine

Surrounded by rolling pastureland and overlooking beautiful Lake Grapevine, the magnificent new Gaylord Texan pays tribute to everything Texas as only Texas can: on a grand scale.
| | |
| --- | --- |
| Austin Golf | San Antonio Golf |
| Dallas/Ft. Worth Golf | Houston Golf |
FLORIDA GOLF PACKAGES AND RESORTS
Florida's Great Golf Resorts
PGA National Resort
Palm Beach Gardens

Golf at PGA National Resort & Spa offers the experience of a lifetime. With five tournament-caliber tracks, all ranked by Zagat among "America's Top Golf Courses," there is something for every level of player.

5 Excellent Course Designs!
The Champion | The General | The Haig | The Squire |
The Estate

Amelia Island
Plantation Resort
Jacksonville

Amelia Island Plantation is Florida's premier AAA-Four Diamond destination island resort in perfect harmony with nature.

3 Challenging Courses!
Oak Marsh | Ocean Links | Long Point

Innisbrook Resort
Tampa

At Innisbrook Golf Resort you'll enjoy 72 holes of championship golf, including the famed Copperhead and Island Courses, all just minutes from your suite. We are proud to also offer exceptional practice and instruction facilities, as well as three complete clubhouses featuring a Golf Shop, locker room facilities, and an attentive staff that understands just how to make your golfing experience the most rewarding you have yet to encounter.

4 Distinctive Sets of Links!
Copperhead | The Island Course | Highlands South | Highlands North


Doral Golf Resort
Miami

The Doral Golf Resort and Spa holds the distinguished honor of being the recipient of a Gold Medal Award from Golf Digest as one of "America's Best Resorts." The resort is set on 650-acres featuring golf, golf, and more golf. No mater the level of player there is something for everyone on the 4 championship courses to choose from at this exceptional resort.

5 of Florida's Finest!
The Blue Monster | The Great White | The Gold | The Red | The Silver

Marriott
Sawgrass Resort
Jacksonville

Arguably, the finest golf resort in the world, the Marriott Sawgrass Resort features 99 holes of golf of every variety. The Marriott Sawgrass Resort Hotel, offers outstanding accommodations and service to guests from throughout the world.

ARIZONA GOLF PACKAGES AND RESORTS
Arizona's Desert Golf

Four Seasons
Troon North Resort
Scottsdale

High in the Sonoran Desert, in the cooling foothills of Pinnacle Peak, relax in Southwestern-style casitas, dine with heartbeat-skipping views, bask in sun-drenched weather and astonishing scenery, and rise to the challenge of golf at Troon North.

The Pinnacle and the Monument!


PLAY AROUND
SCOTTSDALE
Top Courses -Reasonable Rates!

Keep it within the budget and play the best courses Scottsdale has to offer. Stay in 1 or 2 bedroom suites or 2-3 bedroom villas in the heart of Scottsdale and enjoy a little space that only a suite arrangement can provide. Sleeps up to eight players!

Summerfield Suites | Millennium Villas
CALIFORNIA GOLF PACKAGES AND RESORTS
California's Best Resorts
OREGON GOLF PACKAGES AND RESORTS
Oregon's Best Golf
Bandon Dunes / Sandpines /
Pumpkin Ridge

GOLF TOUR

THE OREGON COASTLINER

---

Sample Oregon's best golf in our most adventuresome touring program. Enjoy the raw beauty of our very own OREGON COASTLINER Golf Tour. Play Pumpkin Ridge Golf Club- host of the 2006 Senior Open, The Reserve Vineyards Golf Club- home to the PGA Jeld-Wen Tradition and top-ranking Bandon Dunes Golf Resort.

P U M P K I N R I D G E G O L F C L U B

---

Ghost Creek at Pumpkin Ridge is one of the premier golf courses on the West Coast. Its superb Bob Cupp design provides a Pacific Northwest golf experience that rivals the most elite clubs and courses. The 1993 and 1994 NIKE TOUR Championships were staged here, as was the stroke play portion of the 1996 U.S. Amateur Championship won by Tiger Woods! Its championship design, serene setting, and impeccable, year-round conditioning make Ghost Creek at Pumpkin Ridge a "must play".

T H E R E S E R V E V I N E Y A R D S

---

A challenging 36-hole golf facility located on the fringe of Oregon's wine country, just 20 minutes west of downtown Portland. The Reserve functions under a unique format by which private members as well as the public are able to enjoy the full range of resort-style amenities. The Reserve features two wonderful and challenging courses set amongst rolling terrain, stands of timber, and Gordon and Butternut Creeks. The championship courses are designed by award-winning architects John Fought and Bob Cupp.

SUNRIVER RESORT

---

If you are looking for the premier Oregon golf destination, look no further than Sunriver Resort. Graced with carefully preserved wetlands, forested meadows, and sparkling waters, our 54 flags are the best golf in the West. Play the Crosswater Golf Course, this heartland style golf course was honored by Golf Digest as one of "America's 100 Greatest." Challenge your skills with the variety offered by the finely conditioned Woodlands Golf Course and the dramatic Meadows Golf Course. Improve your golf game at our practice facilities and by participating in the Academy of Golf.
COLORADO - NEW MEXICO GOLF PACKAGES AND RESORTS
Colorado - New Mexico's Best Golf
Tom Fazio/Greg Norman

Breckenridge, Colorado

The Ranch Course/The River Course

Keystone, Colorado
THREE JEWELS
OF THE SANGRE DE CRISTO MOUNTAINS

For those of us seeking the path less taken this Summer
this New Mexico Golf Escape just could be the ticket for
a COOL MOUNTAIN Breeze.
| | | |
| --- | --- | --- |
| | | |
| Black Mesa | Paa-Ko Ridge Golf Club | Towa Golf Club |
CLICK HERE
for
THREE JEWELS OF THE SANGRE DE CRISTO MOUNTAINS
CARIBBEAN GOLF PACKAGES AND RESORTS
Caribbean's Best Resorts
For more CARIBBEAN GOLF and MEXICO GOLF packages and getaways visit



Reasonable air/land/golf from your home airport
Greetings Player,
Thank You for your visit! Our programs offer play at some of the finest upscale courses in each respective market. Many are rated in the Top 100 You Can Play by the two top golf magazines in the nation. Each course that we offer has its' own distinctive character and beauty. Many others are "hidden gems" with the qualities of better run clubs in regard to both shape of the course and service found within the pro shop. Please browse our golf programs and I believe that you will find that we offer a quality game package at reasonable rates. Representing 30 years of assisting players in finding their quality game, we would appreciate the opportunity to assist you in finding yours.
Sincerely,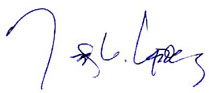 Randy C. Gardner
President
Now is a good time to dust off the friendships...
Let's Play Some Golf!
INSURE YOUR GOOD TIMES with Travel Guard Insurance
This unique insurance policy covers your trip for illness, injury or death. It also provides for baggage loss (including golf clubs), delays and emergency medical and evacuation. Round rainouts are also covered in this fully comprehensive program. Protect your golf trip with Travel Guard Insurance. For full details please click on the banner right:

Trip Cancellation
Covers you if you cancel your Trip due to a covered reason.

150% of Trip Cost: Trip Interruption†
Covers you if you interrupt your Trip due to a covered reason.

$750: Trip Interruption - Return Air Only†
Reimburses the additional airline transportation expenses incurred by you to reach the return destination

Fee Refund
Reimburses you up to the cost of your hunting or fishing license if you cancel your trip due to a covered reason listed under trip cancellation coverage.

Golf Fee Refund
Reimburses you for the prepaid, non-refundable cost of green fees, caddy fees, and/or cart fees if you cancel your trip due to a covered reason listed under trip cancellation coverage.

Golf Course Closure
Reimburses you for the non-refundable golf fees if a golf course on your intinerary is closed due to inclement weather and you are given less than 24 hours notice of such closure.
Requesting Availability
We will check your requested courses and accommodations for the date range that you may specify in the boxes below and reply back to you as soon as possible. Of course the more information that you can provide us, the closer we will be in matching your exact request(s). We will not knowingly sell or pass along your information that you provide to any third party for any reason (see Liabilities and Privacy Policy).

We are available to answer your inquiries in person Monday - Friday (except holidays) from 8:30am until 5:30pm CST (1-817-788-5210). We play on the weekends but are available from time to time via email to answer your questions. Our typical response time for your email request ranges from 3 hours to as many as 72 depending upon the availability of onsite resources and those of the golf clubs, country clubs and resorts/lodging establishments, as well as, any variations you may request from our listed programs. For those inquirers requesting a trip within two weeks of play, we will give you a priority due to your need to establish a plan. At any rate, we will respond to your requests as quickly as possible and as soon as we have all components of your package confirmed. Also, keep in mind that some of our golf packages are time sensitive requiring an advance purchase to receive the lowest available rates.


How to book our golf packages:
Your reservations can be handled via e-mail if you prefer by completing the information above and clicking the REQUEST RATE button located immediately above. Or we will be happy to assist you over the phone. It will greatly assist our planners if you can provide 1). the specific package that you and your party are interested in, 2). requested dates for the package, 3). whether, or not, you will need air or rent car and, 4). your handicap and those in your party. Click on GOLF REQUEST to send us a general request in text form.

All prices are per person and include all lodging and golf-related taxes except where noted.
We accept American Express, Visa, Mastercard, Discover Card or money order.

Terms and Conditions: Southern Breeze Golf Tours and/or Gardner Travel Service, Inc., shall not be held liable for any services provided, or to be provided, by any vendor. The client agrees that any claim(s) derived from the usage of such vendors shall remain the sole responsibility of such vendors and no action(s) may be brought against Southern Breeze Golf Tours and/or Gardner Travel Service, Inc.. Southern Breeze Golf Tours and its parent company, subsidiaries, and affiliates assume no responsibilities or liabilities in connection with the service of any air carrier, vessel, train, aircraft, motor vehicle, or any other conveyance which may be used, either wholly, or in part, in connection with the services ordered. Nor will any Southern Breeze Golf Tours and/or Gardner Travel Service, Inc., and its associates and operatives be responsible for any act, error, or omission, or for any injury, loss, accident, delay or irregularity which may be occasioned by reason of any defect in any vehicle, or through the neglect of any person engaged in executing the purpose for which tickets or coupons are issued, including, but not limited to, tour guides, vehicle operators, hotel administration and staff and/or golf course administration and staff. Southern Breeze Golf Tours and/or Gardner Travel Service, Inc., shall not be held liable in the event any itinerary or arrangements are altered by vendor or weather, act of terrorism or act of god. Prices subject to change without notice.
OUR HOURS ARE
---
Monday - Friday from 8:30am to 5:30pm
Central Standard Time
TOLL FREE
877-510-4653
or 1-817-788-5210 for some parts of Canada