SOUTHERNBREEZE
---
GOLF TOURS
The Tribute
at the Colony

PLAY AROUND
DALLAS/FT WORTH
'Catch a SouthernBreeze!'
© 1999 - 2013


is a division of
Gardner Travel Service, Inc.

---
3 STARS
FOR TEXAS

Golf Tour
S I G N A T U R E
S E R I E S
A Tour of
Texas' Best Links
A 6 Night Package Combining
the Best Golf Resorts in Texas
CLICK HERE
---

Three Jewels of
THE SANGRE DE CRISTO
MOUNTAINS
Black Mesa/Taos Country Club/Angelfire Country Club
COOL SUMMERTIME ESCAPE!
to some of New Mexico's
finest links.
CLICK HERE

THE
---
C O L O R A D O
COLLECTION

---
RedSky!
CLICK HERE
Breckenridge
Keystone Summer!
CLICK HERE
Keystone
Cool Mountain Breeze!

P

G

A
---
Spectator

Series
---

Attend these greatest of
Golf Events


with Tickets





THE TRIBUTE
at the COLONY
The Colony, Texas

Created by acclaimed architect Tripp Davis, the Scottish themed Tribute Golf Club on the shores of Lake Lewisville pays magnificent homage to the birthplace of golf and its rich traditions. The Club's spectacular par-72, 6,972 yard links-style course was designed with the influence of great holes from such renowned Scottish links as St. Andrews, Muirfield, Troon and Prestwick. For those players fortunate enough to have experienced Scottish golf in the past, this is a real treat. The authenticity is amazing! A host of outstanding amenities complete this unique golf experience. Once you've played The Tribute Golf Club, you'll see why Golf Digest named us as the #1 Public Golf Course in the Dallas area and one of Americas 100 Greatest Public Courses for 2005 - 2006.

Now, The Tribute offers an exceptional and unique overnight experience in finely appointed and richly Scottish antiqued rooms that can measure up to the most discriminate tastes. Is this Scotland? Only an occassional mesquite tree will give it away. Each room has its own unique flavor- some with fireplace- all oversized with private or semi-private balconies to relax and reflect on your day's round. Very private, this is an excellent getaway for those seeking the Scottish golf experience. This is also a great place to spend a romantic weekend or hold an intimate business meeting- with a little golf mixed in.

"I would recommend this package to anyone in love with the game!"
Randy C. Gardner
President
Southern Breeze Golf Tours
---
ENJOY YOUR STAY
-IN A UNIQUE SCOTTISH-STYLE INN ROOM:
7 oversized and uniquely appointed guest rooms with varyious bedding configurations located on the second floor
Elegantly appointed meeting rooms for formal or informal presentations.
Rooms feature authentic Scottish antiques and design- many overlooking the course.
Guest facilities include a fine restaurant and additional facilities for up to 150 attendees for larger conferences.
One English style pub featuring some of the finer Scotch whiskeys.
---
3 Days/2 Nights includes:

Deluxe Accommodations at The Residence Inn Lewisville

2 rounds of golf per person at The Tribute (incl. cart)
Preferred (advance) tee times up to 120 days in advance
Use of all facilities at The Club
All taxes and lodging fees
Season 2013

SINGLE
Monday - Thursday


DOUBLE
Monday - Thursday

SINGLE


Friday - Sunday



DOUBLE


Friday - Sunday



THE RESIDENCE INN LEWISVILLE




$469.00

$329.00
$539.00
$399.00
THE ABOVE RATES ARE PER PERSON. EXTRA NIGHTS AND ROUNDS AVAILABLE UPON REQUEST.
Prices are in US currency and are per-person based on double occupancy, unless otherwise noted. Single Player rate allows 1-2 non-playing guests to stay free in room. Summertime travel may be slightly less. All prices are subject to availability and change. Taxes and resort fees included.
---

RESIDENCE INN by

Marriott

---

LEWISVILLE or DFW NORTH Location



Get FREE high-speed Internet access at this Residence Inn At Residence Inn by Marriott, we have perfected the extended-stay experience by combining all of the comforts of home with our passion for making every guest feel welcome. Our spacious suites offer separate living and sleeping areas and plenty of space for relaxing. Start your day with our complimentary hot breakfast in our Gatehouse, and end your day with our evening hospitality reception. On property is a Resi-deli (small sundry and grocery) for that quick treat or item left behind. Also, a fully-equipped Business Center is on property to handle any business need you may have. Outdoor Swimming Pool, hot tub, and barbecue area in our courtyard will provide that moment of relaxation for your business or leisure trip.

ONE BEDROOM
1 bedroom suite, 1 queen bed, 450 sq ft, sofabed, separate living room, fully equipped kitchen, breakfast daily, Internet

TWO BEDROOM
2 bedroom suite, 2 queen beds, sofabed, 768 sq ft, breakfast daily, separate living room, fully equipped kitchen, Internet

Spacious suite combines comfort and functionality, including high-speed Internet access. Fully equipped kitchen with refrigerator, microwave and coffee maker.


Property type:

FIRST CLASS ALL-SUITES
FIRST CLASS ALL-SUITES
ROOM TYPES:
1 Bedroom Suites incl.
1 queen plus sofabed (2 beds)
OR
2 Bedroom Suites incl.
1 queen, 1 murphy queen plus sofabed (3 beds)

HOT BREAKFAST SERVED DAILY!

Add an extra game or two!
Allow us to make your tee times for the following local area courses:
A Southern Breeze Golf VALUE BUY!
ORDER YOUR TRIBUTE PACKAGE TODAY AND SAVE!
A word about our programs...

The 'Play Around' Packages located throughout our site offer optimal golf experience without excessive spending as a result of choosing to stay in a suitable and strategically located hotel rather than opting to stay in a nearby resort that will surely cost a bit more. If golf is your primary concern when visiting this destination perhaps the 'Play Around' concept that we offer would work well for you. If however, you choose to stay in one of the top resorts that we represent within this site, we will arrange those reservations for you and add any of the courses listed below to your trip. See our DALLAS GOLF PROGRAMS for a total listing of all resorts that we offer in the area.

SEE OUR SIMILAR PROGRAMS FOR SAN ANTONIO!




We will check your requested courses and accommodations (above) for the date range that you may specify in the boxes below and reply back to you as soon as possible. Just click the "Request Rates" button at the bottom of the request form. Of course the more information that you can provide us, the closer we will be in matching your exact request(s). We will not knowingly sell or pass along your information that you provide to any third party for any reason (see Liabilities and Privacy Policy).

We are available to answer your inquiries in person Monday - Friday (except holidays) from 8:30am until 5:30pm CST (1-817-788-5210). Our typical response time for your email request ranges from 3 hours to as many as 72 depending upon the availability of onsite resources and those of the golf clubs, country clubs and resorts/lodging establishments, as well as, any variations you may request from our listed programs. For those inquirers requesting a trip within two weeks of play, we will give you a priority due to your need to establish a plan. At any rate, we will respond to your requests as quickly as possible and as soon as we have all components of your package confirmable. Also, keep in mind that some of our golf packages are time sensitive requiring an advance purchase to receive the lowest available rates.
OR...
JUST CALL US MONDAY-FRIDAY FROM 8:30AM UNTIL 5:30PM (CST) AND WE WILL TAKE YOU FROM TEE TO GREEN ON THE COURSE QUALITY, ROOM/SUITE DESCRIPTIONS AND THE RATES AND AVAILABILITY.

1-877-510-4653

<<< MORE STAY 'N PLAY PACKAGES >>>
Get to know and enjoy one club for an enhanced over-all playing experience * Save time and money from driving around * Secure your tee times from 30-60 days from play with our exclusive Southern Breeze advance tee-time arrangements.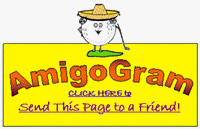 INSURE YOUR GOOD TIMES with Travel Guard Insurance
This unique insurance policy covers your trip for illness, injury or death. It also provides for baggage loss (including golf clubs), delays and emergency medical and evacuation. Round rainouts are also covered in this fully comprehensive program. Protect your golf trip with Travel Guard Insurance. For full details please click on the banner right:

Trip Cancellation
Covers you if you cancel your Trip due to a covered reason.

150% of Trip Cost: Trip Interruption†
Covers you if you interrupt your Trip due to a covered reason.

$750: Trip Interruption - Return Air Only†
Reimburses the additional airline transportation expenses incurred by you to reach the return destination

Fee Refund
Reimburses you up to the cost of your hunting or fishing license if you cancel your trip due to a covered reason listed under trip cancellation coverage.

Golf Fee Refund
Reimburses you for the prepaid, non-refundable cost of green fees, caddy fees, and/or cart fees if you cancel your trip due to a covered reason listed under trip cancellation coverage.

Golf Course Closure
Reimburses you for the non-refundable golf fees if a golf course on your intinerary is closed due to inclement weather and you are given less than 24 hours notice of such closure.
We can also package and assist in the following golf-themed outings:
CORPORATE EVENTS
CHURCH GROUPS
FRATERNITY/SORORITY/ALUMNI GETAWAYS
REUNIONS
RETREATS

BACHELOR PARTY GOLF OUTINGS
GIFT CERTIFICATES

TOURNAMENT PRIZES
OUR HOURS ARE
---
Monday - Friday from 8:30am to 5:30pm
Central Standard Time
TOLL FREE
877-510-4653
or 1-817-788-5210 for some parts of Canada

We also offer the following San Antoio, Austin and Hill Country area packages:
The WESTIN LA CANTERA RESORT GOLF PACKAGE - a complete program including selected number of rounds at the two La Cantera courses, as well as, a great selection of other area golf courses. GREAT RATES!

The HYATT HILL COUNTRY RESORT - a real Texas gem with a most enjoyable 27-hole Arthur Hills designed golf club. This antebellum-style resort is a family pleaser!

PLAY AROUND SAN ANTONIO - a collection of the finest links available in the San Antonio area. 30 Day plus Advance (preferred) Tee Times at great low rates!

CANYON SPRINGS GOLF PACKAGE - a local favorite that keeps getting better with time. This course has that true Texas feel winding through spring fed creeks, high bluffs and beautiful valleys. This one is worth a second go-round!

SAN ANTONE'S BEST 90 HOLES - if you are seeking the best course play in San Antonio you may as well start here!

The TEXAS 2 STEP - a combination of the best of Austin and San Antonio in a moving 4 day/3 night package!

BARTON CREEK RESORT - most would agree that this is the premier Texas golf resort!

PLAY AROUND AUSTIN - a collection of the finest links available in the Austin area. 30 Day plus Advance (preferred) Tee Times at great low rates!